10 THINGS TO DO IN INDIANAPOLIS
Brookwood Apartments is conveniently located 20 minutes away or less from a variety of desired local destinations around the Greater Indianapolis area. Brookwood is located in the premier Marion County area and downtown Indianapolis is practically at your fingertips.
Spend the night out on the town enjoying fine dining and entertainment, or stay closer to home and enjoy the afternoon at one of the many shops nearby. There is no shortage in things to do in the Indianapolis area. Whatever you are looking for, you will find it near our convenient apartments, we promise! Check out our list below to find our favorite activities and dining options near Brookwood Apartments.
TOP 5 THINGS TO DO IN INDIANAPOLIS
The Children's Museum of Indianapolis was founded in 1925 as a nonprofit institution committed to creating amazing learning experiences for all ages. The museum is 481,00 square feet and sits on 30 acres, making it the largest children's museum in the world!

The museum has 13 permanent exhibits and 12 outdoor sports exhibits. These house 130,000 artifacts and specimens.

Some of the most popular exhibits are:
-Power of Children: This exhibit shares the stories of children who have made a difference-Anne Fank, Ruby Bridges, and Ryan White
-Dinosphere: Learn and interact with dinosaurs!
-Beyond Spaceship Earth: Step onto the International Space Station and learn the daily duties of an astronaut.
-Treasure of the Earth: Check out the mysteries of an Egyptian tomb and find treasures from the ocean.
-And MORE!


3000 N Meridian ST Indianapolis, IN 46208

The Indianapolis Motor Speedway Museum opened in 1956 and displays rare vehicles and memorabilia from the Indianapolis 500 race. Typically, the museum has up to 300 cars on display to view. Some of the most popular cars are the 1911 Marmon Wasp, 1922 Duesenberg, 1928 Miller, 1938 Maserati, 1948 Blue Crown and the 1960 Watson. The museum also has an extensive collection of helmets, pairs of goggles, fire suits, works of art, more than 500 awards and trophies, and race records. Make sure to check out their website before visiting to see what events are happening!

The museum is open from 9 AM to 5 PM during March-October and 10 AM to 4 PM from November-February. Keep in mind, if there are races scheduled, you will have to have a ticket to the Speedway to get to the museum and any other time, you can get in for free.


4750 W 16th ST Indianapolis, IN 46222

The Indianapolis Zoo first opened in 1964. The zoo houses over 3,800 animals and more than 320 species. It is accredited by the Association of Zoos and Aquariums and the American Alliance of Museums as a zoo, aquarium, and botanical garden.

When visiting, you can see several different animals such as the Addra Gazelle, African Elephant, Amur Tiger, Alaskan Brown Bear, Boas and more! The zoo also offers Summer Zoo Camps, overnight adventures, and other animal adventures! Visit their website today to see all the learning opportunities the zoo has for you!

The zoo is open from 9 AM to 5 PM Mondays through Thursdays and 9 AM to 7 PM Fridays to Sundays. Visit today!


1200 W Washington ST Indianapolis, IN 46222

The Indianapolis Museum of Art is located at Newfields and opened in 1906. The museum is located on a 152 acre campus that also has the Lilly House, The Virginia B. Fairbanks Art and Nature Park, The Gardens at Newfields, The Beer Garden, and more! The art museum is the ninth oldest and eighth largest encyclopedic art museum in the United States.

They house over 54,000 pieces that feature African, American, Asian, and European pieces. Exhibits rotate so be sure to check out their website for more information!


4000 N Michigan RD Indianapolis, IN 46208

Easley Winery first opened in 1974 and has been serving delicious wine ever since. Mark and Meredith are the second-generation owners and operators of this award winning winery. Easley is the oldest family owned winery in Indiana. They are open 7 days a week for tastings and sales, so stop by whenever you want!

They are open from 12 PM to 5 PM but closed on holidays and have reduced hours on other dates. Check their website out for more information!

When stopping in we recommend the No Opposition Dry Rose if you like dry wines, the 2016 Traminette (Indiana's signature wine!) if you like semi dry wine, the Sweet Barrel Red for semi-sweet wine drinkers, and Indiana Champagne for all of your celebrations!


205 N College AVE Indianapolis, IN 46202

TOP 5 AMAZING PLACES TO EAT IN INDIANAPOLIS
Indianapolis is home to the University of Indianapolis and has become a driving force in culture, community events and entertainment. This has attracted citizens from many different cultures. As a result, the city's dining scene is an eclectic fusion of local tradition and international flavor. These five must-try restaurants define Indianapolis's culinary culture, from laid-back bistros and cafes to innovative food served in luxury settings.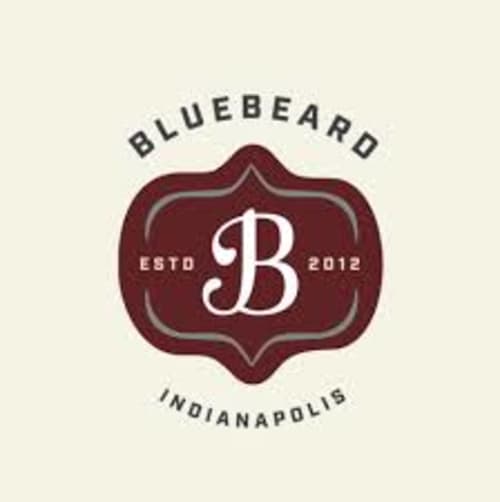 Gastropub, New American, Craft Cocktails
Bluebeard first opened in 2012 and in the first year after opening, they were a semi-finalist for the Best New Restaurant in America. This gastropub is housed in a building built in 1924 that was originally a factory warehouse and was once known as Amelia's Bakery. We recommend starting out with the Charcuterie and Cheese Board and ordering the Half Rack Square Ribs as an entrée. Pair it with one of their signature cocktails or beers for a full dining experience.
653 Virginia Ave Indianapolis, IN, 46203


Gourmet Burgers, Bar, Craft Beers, Bar Snacks
Bru Burger bar has one goal in mind: bring you great burgers made from local meats and topped with the freshest ingredients. The burger bar has indoor and outdoor seating. Bru has a passion for burgers, and it shows in their delicious, well crafted menu. All burgers can be made gluten free upon request and vegan options are available! Salads, sandwiches, and desserts are on the menu as well.
410 Massachusetts Ave Indianapolis, IN, 46204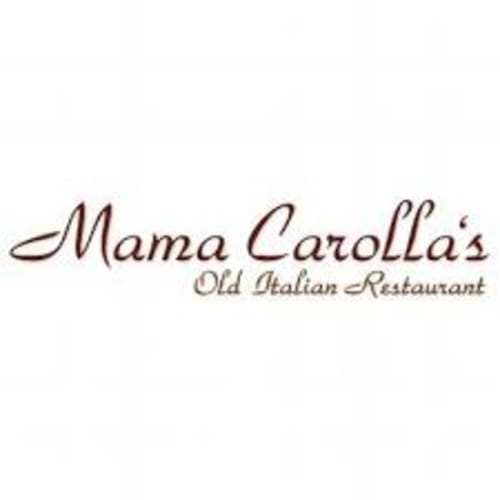 Italian, Full Bar
Mama Carolla's first opened in 1997. With an almost perfect rating on Google, this restaurant is a must-visit. Most visitors comment on the beautiful setting and outdoor seating that is available, but we love it for their amazing food. We recommend ordering the Rosemary Chicken Lasagna or the Chicken Piccata. Their menu also has a very extensive wine list to order from.
1031 E 54th St Indianapolis, IN, 46220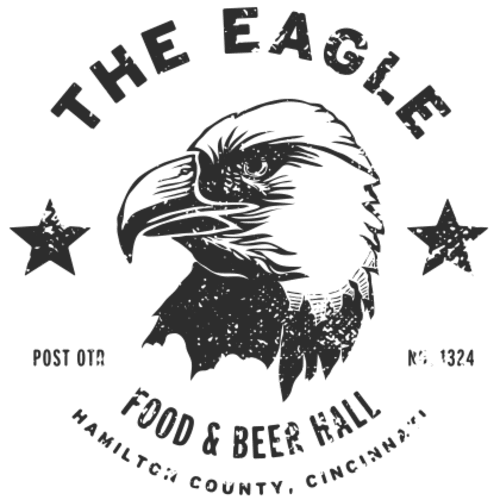 Chicken, Southern Classics, Beer
All the chicken cooked at Eagle Mass are cage-free, free-roaming, all-natural chickens. With a relaxing atmosphere and lively Blue's music, Eagle Mass is a great dinner option! Not only do they serve amazing fried chicken, but their menu also offers snacks such as brown sugar bacon, hush puppies, and classic southern sides. They also serve over 100 craft beers and cocktails that are also made from scratch.
310 Massachusetts Ave Indianapolis, IN, 46204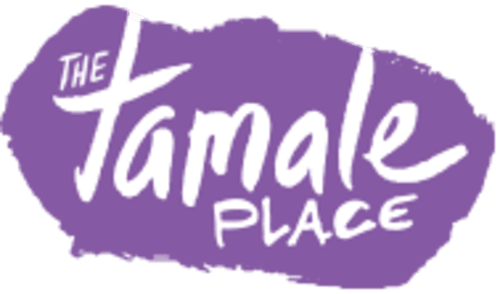 Mexican
The Tamale Place originally opened in 2003 and at the time only sold their homemade tortillas. As demand grew, so did their menu! We recommend the beef in red sauce tamales or the poblano chiles and cheese tamales. You can also order sweet tamales, which our personal favorite is the apple with pecans. Their menu also has tacos, nachos, and classic Mexican side dishes.
E Market St Indianapolis, IN, 46204


Testimonials
I love this new apartment, finally a place that is professional and clean neighbors, staff & environment.

- Anonymous
My experience was easy and awesome! I want to say thank you Trystan for being super nice and making my experience seamless. The community is very quiet and clean. They even gave me a welcome basket full of goodies like tissue, cleaning supplies, trash bags and carpet freshener.

- Google Review
5 Star Review: Well my 16yr old son an I moved back here from Florida because of health reasons,we were basically homeless,an these people we

- Google Review
5 Star Review: been here 7 almost 8 years and never had a problem with them. Maintenance calls answered fast. Office staff very friendly. Would recommend.

- Google Review
5 Star Review: Not sure what the negative reviews are. Would highly recommend. This is my 3rd time living here & other than the odd person leaving their trash on the ground in the parking space, I

- Google Review
Staff is great. Maintenance comes same day

- ApartmentGuide.com Review
5 Star Review: Love the current staff. They are amazing.

- Yelp Review
5 Star Review: All the staffs at the office are great and friendly and very professional.

- Yelp Review
This is the best place as far as maintenance! All of the maintenance people are very pleasant and fix everything the first time correctly!! -Lawanna M.

- Resident review
Brookwood Staff, I just wanted to let you know your maintenance man was fantastic! I had water leaking from the furnace drip pan. I called the emergency maintenance number and he was there within 10 minutes with a shop vac to clean up the water and unclog the drain and even offered to have the carpets cleaned where the water had leaked. Kudos to him! -Janet Y.

- Resident review