Our Apartments are Pet-Friendly
We welcome pets at Brookwood Apartments. The pet policy is as follows:
There is a non-refundable pet fee of $300 at move in.
There is a monthly pet rent of $30 per pets. No more than two (2) pets with a combined weight of 150 pounds are allowed per apartment.
Initial Pet Fee is non-refundable and do not transfer from apartment to apartment. Failure to report a pet on the application and/or failure to register your pet once adopted will result in a $500 pet policy violation fee.
Pets may be dogs or cats but cannot be more than a total weight of 150 pounds. We do not accept Pit Bull, German Shepherd, Rottweiler, Wolf Dog, or any mix of these breeds. Property staff reserve the exclusive right to make final determination as to dog breed.
Pets allowed without deposits: Small birds, domestic rodents (hamsters), lizards, reptiles (snakes), amphibians, and fish aquariums that are five (5) gallons or less. Note that deposits are required on large birds, including but not limited to: parrots, cockatiels, sun conures, or other birds often let out of cages.
The following are the owner's requirements: No pets allowed on new carpet or carpet less than two (2) years old, pets must be inoculated, proof of age, all deposits and fees must be paid on or before the date the resident takes possession of the apartment, and a separate addendum is to be completed and signed, and is considered as part of the Lease Agreement.
Up to date vaccination records for animals that require deposits required before move in.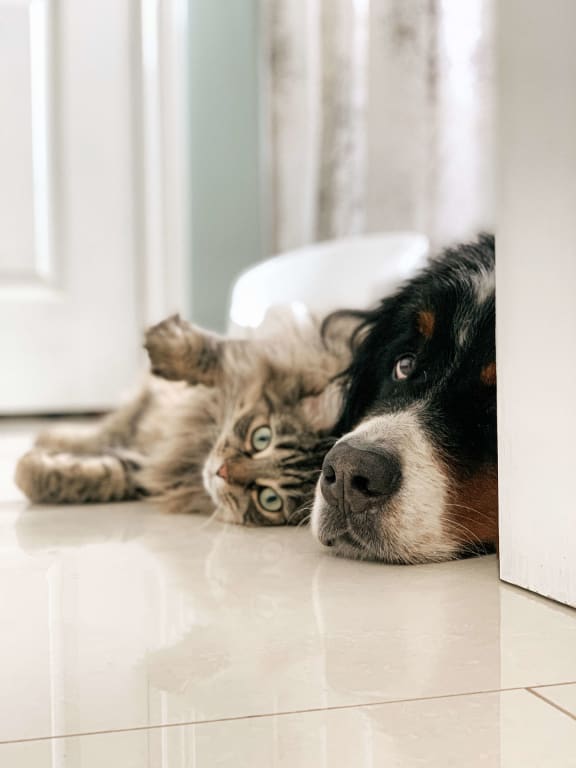 Testimonials
I love this new apartment, finally a place that is professional and clean neighbors, staff & environment.

- Anonymous
My experience was easy and awesome! I want to say thank you Trystan for being super nice and making my experience seamless. The community is very quiet and clean. They even gave me a welcome basket full of goodies like tissue, cleaning supplies, trash bags and carpet freshener.

- Google Review
5 Star Review: Well my 16yr old son an I moved back here from Florida because of health reasons,we were basically homeless,an these people we

- Google Review
5 Star Review: been here 7 almost 8 years and never had a problem with them. Maintenance calls answered fast. Office staff very friendly. Would recommend.

- Google Review
5 Star Review: Not sure what the negative reviews are. Would highly recommend. This is my 3rd time living here & other than the odd person leaving their trash on the ground in the parking space, I

- Google Review
Staff is great. Maintenance comes same day

- ApartmentGuide.com Review
5 Star Review: Love the current staff. They are amazing.

- Yelp Review
5 Star Review: All the staffs at the office are great and friendly and very professional.

- Yelp Review
This is the best place as far as maintenance! All of the maintenance people are very pleasant and fix everything the first time correctly!! -Lawanna M.

- Resident review
Brookwood Staff, I just wanted to let you know your maintenance man was fantastic! I had water leaking from the furnace drip pan. I called the emergency maintenance number and he was there within 10 minutes with a shop vac to clean up the water and unclog the drain and even offered to have the carpets cleaned where the water had leaked. Kudos to him! -Janet Y.

- Resident review